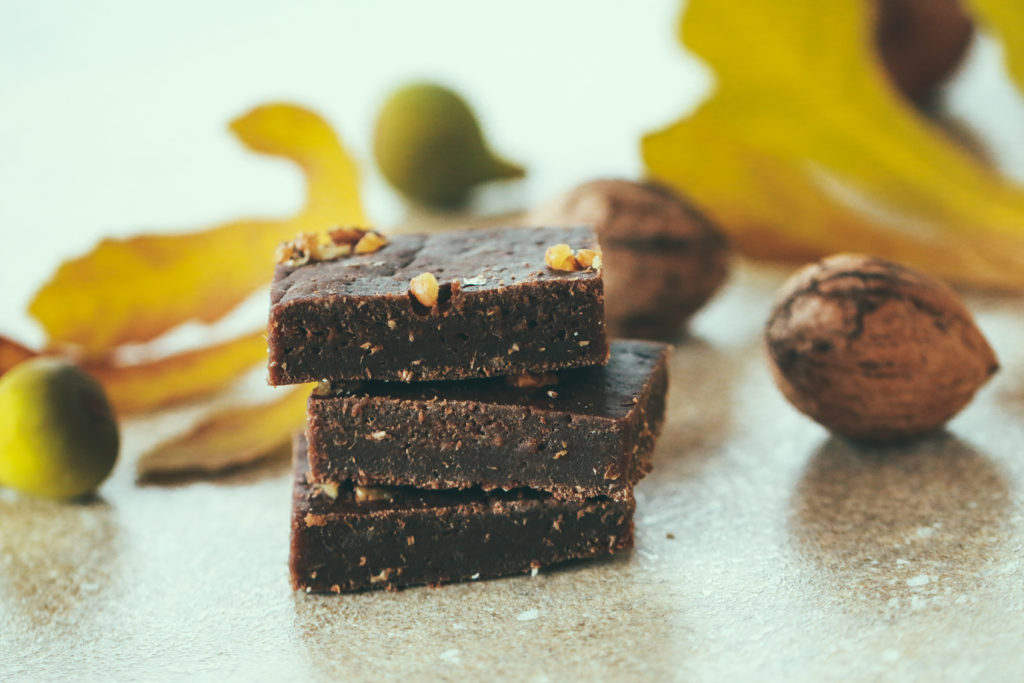 Divinely rich, gooey and dangerously chocolatey: this brownie recipe is pure indulgence.
Ingredients:
– 300 g rice flour
– 500 mL plant milk
– 100 g brown sugar
– 100 g grinded nuts
– 100 g dried figs
– 50 g carob powder
– 10 g yeast
– 3 tablespoons olive oil
– 1 teaspoon cinnamon
Instructions:
Chop the figs, add the other ingredients and mix them all together. Pour the mix into a baking pan previously greased with olive oil and floured. That way, the cake will be easy to remove from the pan without tearing. Bake for 30 to 35 minutes.