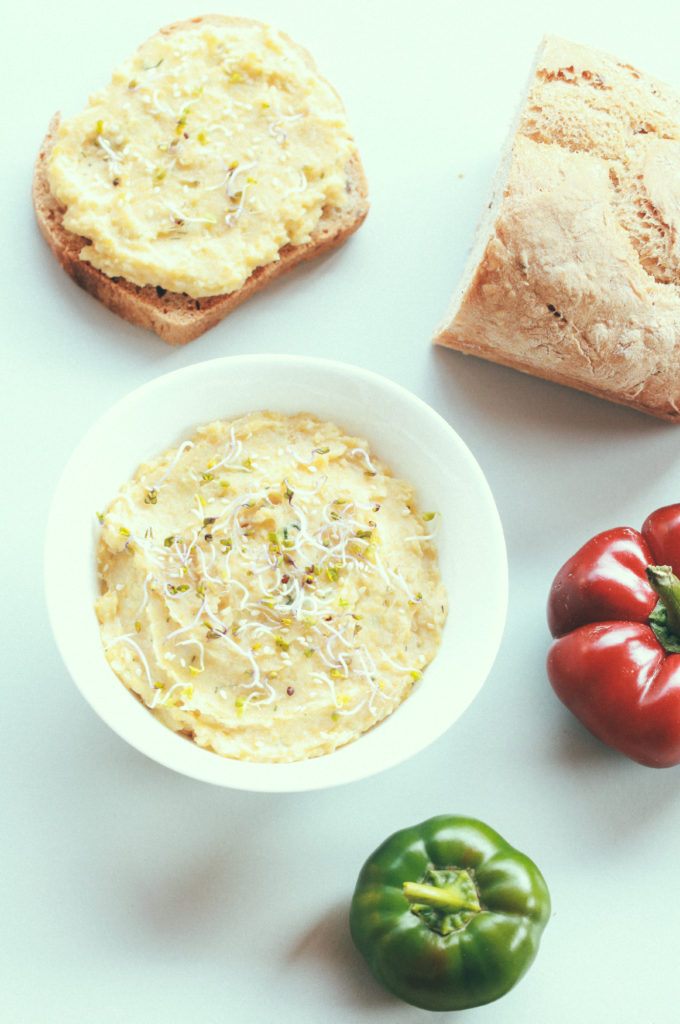 Chickpeas have a yummy nutlike taste and a texture that is buttery, yet somewhat pasty. They are a rich source of dietary fiber, protein, and will significantly boost your intake of manganese and folate. Try this delicious chickpea paté, which also contains turmeric, a miracle spice that has myriads of health benefits.
Ingredients:
– chickpeas
– ground sesame seeds
– celery leaves
– olive oil
– sea salt
– turmeric powder
Instructions:
Soak the chickpeas: place them in a large bowl and cover with cold water. The chickpeas will expand to over double their size, so make sure you cover by several inches of water to allow for expansion. Let them soak overnight or for about 10-12 hours. Drain the water and rinse the beans before cooking.
Place them in a large cooking pot, cover with several inches of water and add some sea salt. Bring to a boil, and then reduce to a simmer. Let the beans cook for one hour and a half. When the beans are fully cooked, drain in a colander and let them cool until they come to room temperature.
Add the chickpeas and some water to a blender and puree until smooth. Grind the sesame seeds and add them to the blended chickpeas, together with the rest of the ingredients: olive oil, sea salt, celery leaves and turmeric powder.