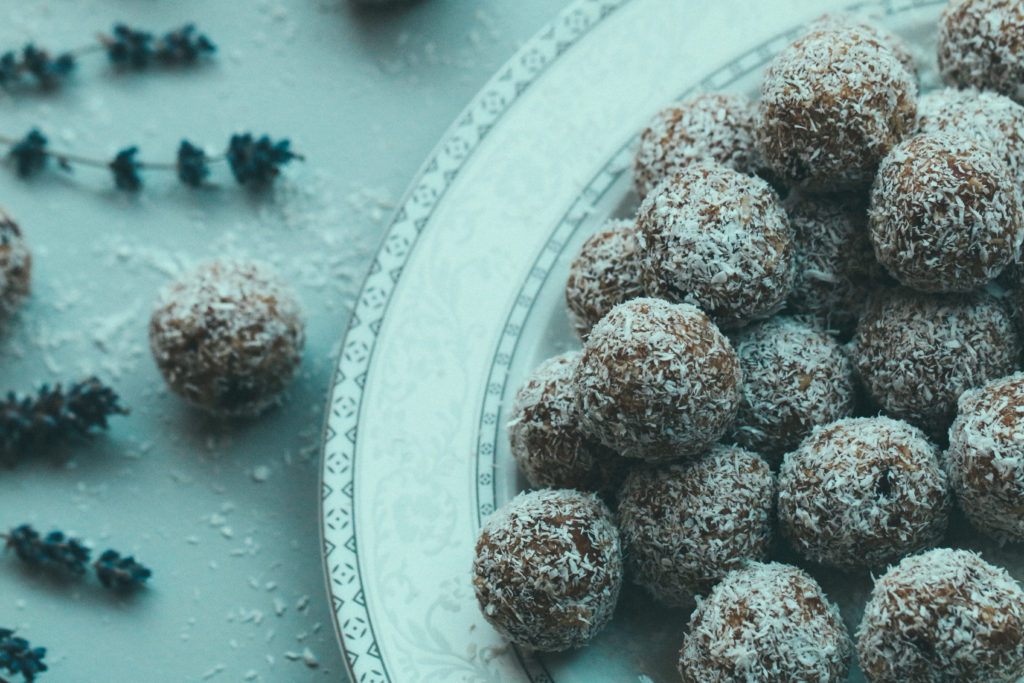 Healthy, vegan, gluten-free, sugar-free, oil-free and strikingly easy to make! Shall we?
Ingredients:
– 250 g dates (without seeds)
– 100 g grinded nuts
– 100 g coconut flakes
– 1 tablespoon carob powder
– 1 teaspoon cinnamon
– 1 teaspoon bee pollen granules
Instructions:
Soak your dates. This will soften them so that they are ready to puree. Put the dates in a bowl with water and let them sit there for about 30 minutes. Place them in the blender, add some water and puree them until smooth. Add the grinded nuts, coconut flakes, carob powder, one teaspoon of bee pollen granules and some cinnamon. Mix them all, roll into balls and then roll in coconut flakes. Keep refrigerated.