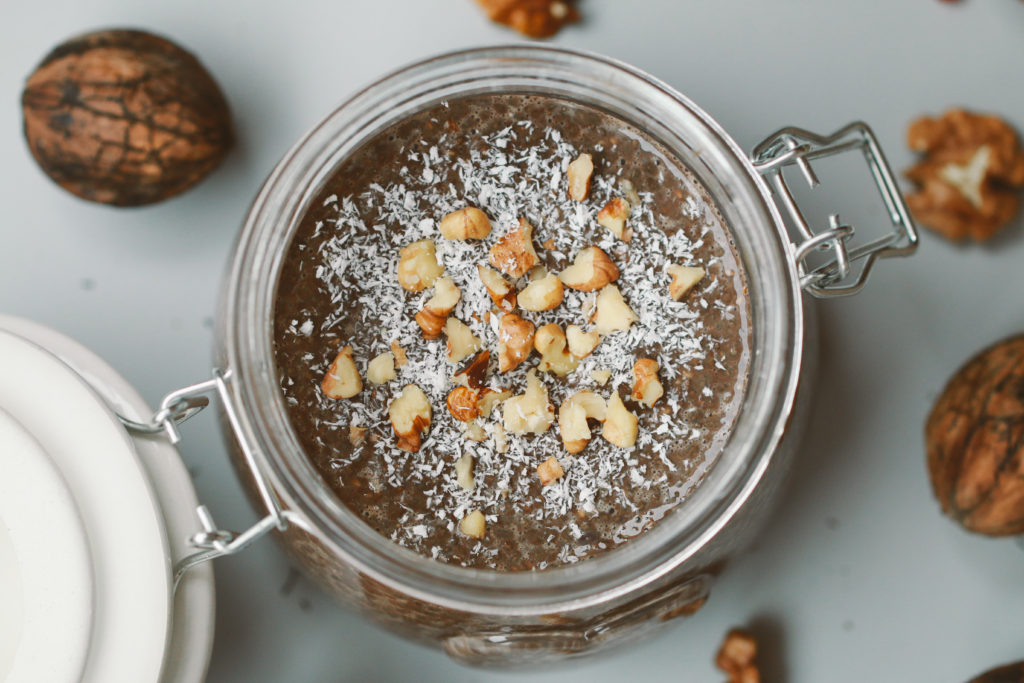 Do you want to know the best thing about this amazing chocolate pudding? All the magic happens while you are sleeping and dreaming of palm trees and sunny beaches. This sweet breakfast will be waiting for you to enjoy it in the morning.
Ingredients:
– 400 mL rice milk
– 10 g carob powder
– 10 g chopped nuts
– 5 tablespoons of chia seeds
– 1 teaspoon of cinnamon
– 2 teaspoons of honey
– coconut flakes
Instructions:
In a small bowl, mix the rice milk with the honey, carob powder, chia seeds and chopped nuts. Add the cinnamon and place the mixture in the refrigerator overnight or until thickened.
Tips:
The chocolate pudding can be topped with chopped nuts and coconut flakes.