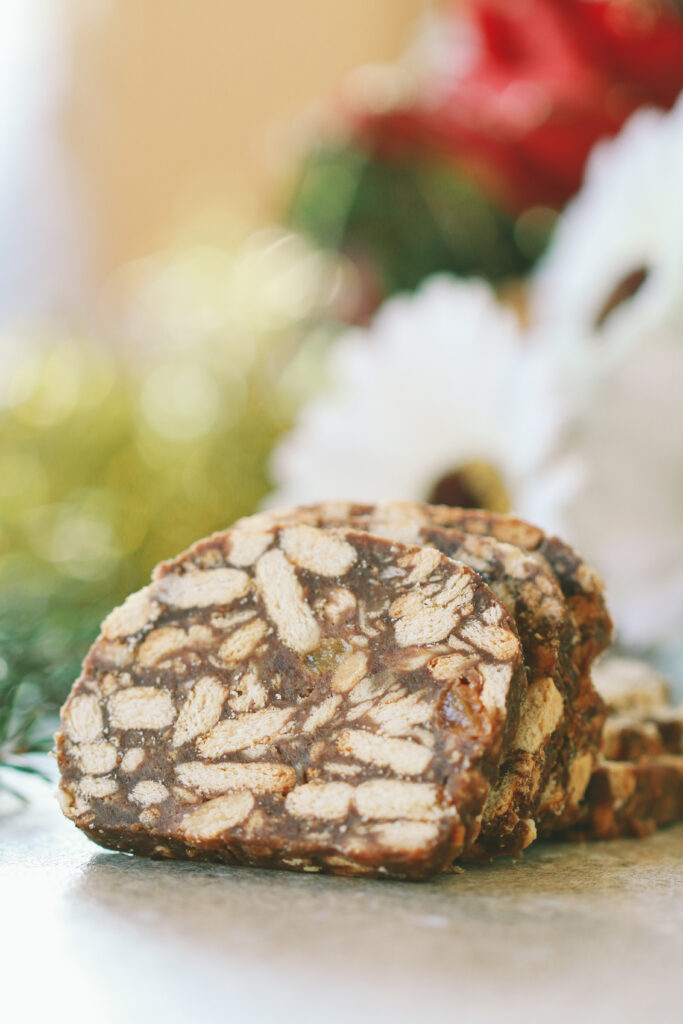 I always considered making dessert a creative activity that is good for the mind and soul. And even though I only eat dessert occasionally, the anticipation and planning that goes into making a cake is so much fun for me! This one in particular is one of my childhood favourites. Yum!
Ingredients:
– 200 g raisins
– 500 g vegan biscuits
– 50 g carob powder
– 200 mL almond milk
– 5 g cinnamon
– 80 g brown sugar
Instructions:
Break the vegan biscuits into small pieces (not too small though, try to break them into squares). Heat the almond milk for about 2-3 minutes, together with the brown sugar and carob powder. Remove from heat and pour the mixture over the biscuits. Add the raisins and some cinnamon. Mix them all, shape two rolls and wrap in moisture-proof cellophane. Store the cake in a cool, dry place.
Tips:
If needed, you can replace brown sugar with honey, maple syrup, yacon syrup, date syrup etc.