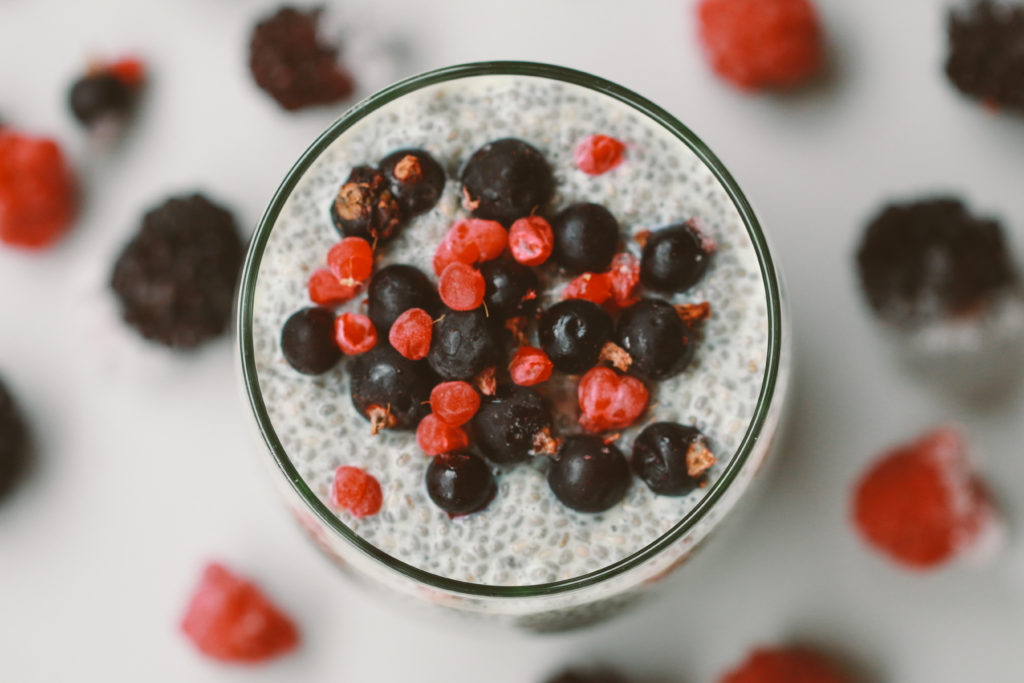 Start your day with this supremely delicious chia seed pudding!
As you might know, chia seeds are a concentrated food containing healthy omega-3 fatty acids, carbohydrates, protein, fiber, antioxidants and calcium. And if you add a few berries, almond milk, cinnamon and some honey for sweetness, these tiny superstars will turn into a cozy big bowl of dessert.
Ingredients:
– 250 mL almond milk
– 3 tablespoons of chia seeds
– 1 teaspoon of cinnamon
– 2 teaspoons of honey
– berries
Instructions:
In a small bowl, mix the almond milk with the honey, cinnamon and chia seeds. Add the berries (frozen or fresh) and place the mixture in the refrigerator overnight or until thickened.
Tips:
The chia seed pudding can be topped with frozen berries.