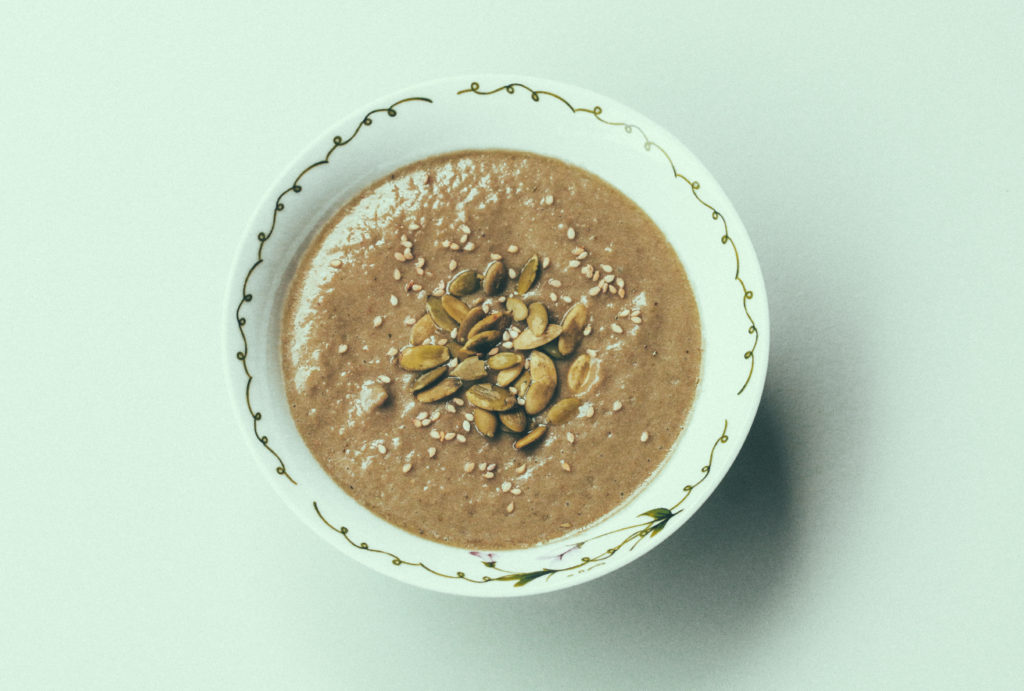 Lentil lovers know it: rich in iron, fiber, protein, folate, zinc, potassium, vitamin B1 and vitamin B6, these little legumes pack a ton of nutrition. And the amazing thing about this creamy, flavorful soup is that it also contains immune boosting garlic and sesame seeds, which are an excellent source of calcium, magnesium, iron and manganese. I guarantee you will want a second bowl.
Ingredients:
– green lentils
– sesame seeds
– pumpkin seeds
– garlic
– dried rosemary
– sea salt
Instructions:
Bring water and salt to a boil and add the green lentils. Reduce heat to maintain a gentle boil. Cook for 30 minutes or until lentils are tender and then put them in the blender. Grind the sesame seeds and add them to the blended lentils, together with the rest of the ingredients: sea salt, dried rosemary and pressed garlic.
Tips:
You can sprinkle some pumpkin seeds/sesame seeds over the soup before serving.