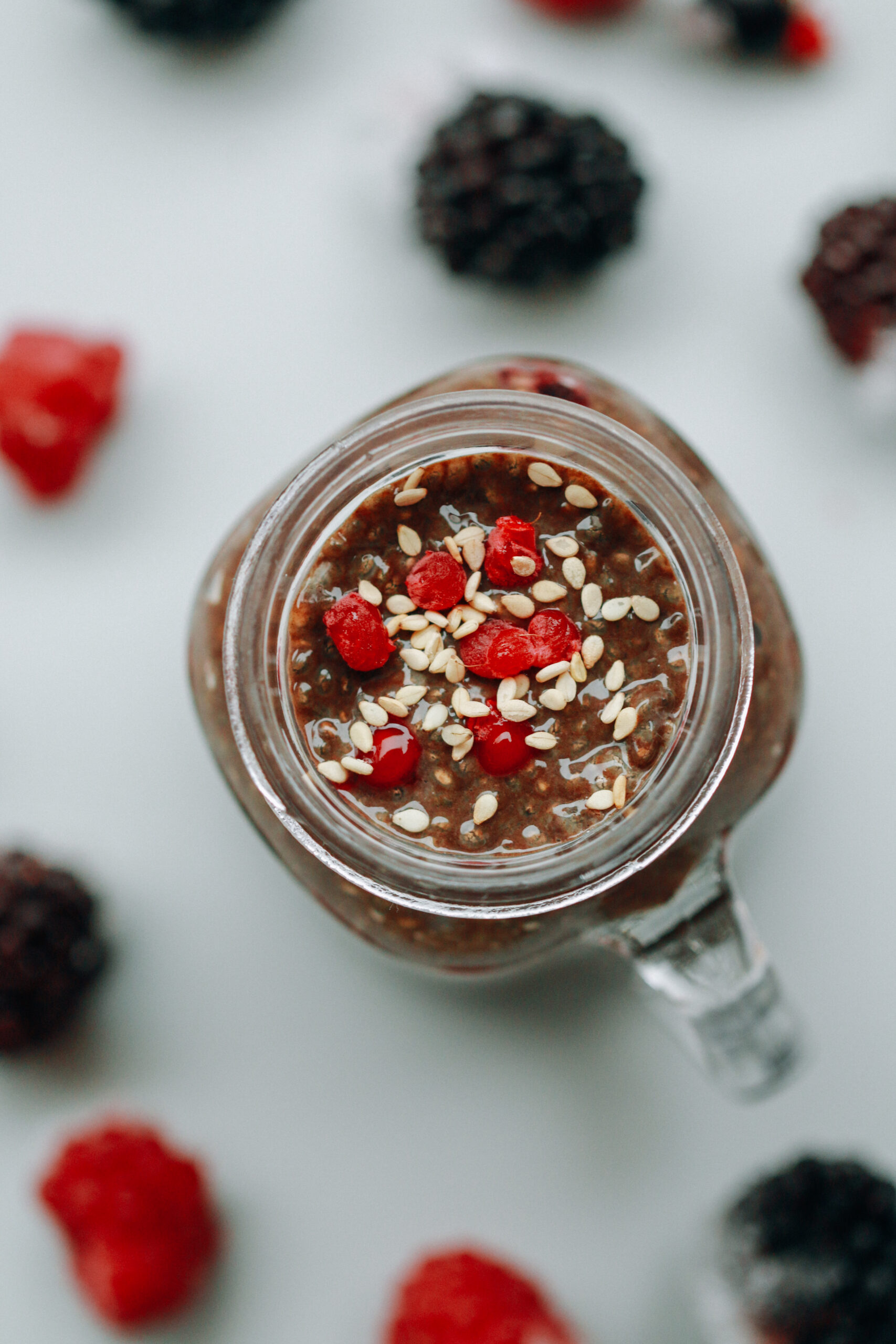 This creamy chocolate oatmeal recipe is rich, warm, comforting, wholesome and very easy to make. If you are a chocolate fan, you are going to love it. It's like having dessert for breakfast!
Ingredients:
– 150 mL quinoa milk
– 40 g oat flakes
– 1 tablespoon of chia seeds
– 10 g carob powder
– 1 teaspoon of cinnamon
– 1 tablespoon of sesame seeds
– 1 banana
– raspberries
Instructions:
Pour the quinoa milk into a pot and heat until simmering. Add the oat flakes and the chia seeds, turn the heat to low and cook for one more minute. Mix it with raspberries and a mashed banana. Add the carob powder, a teaspoon of cinnamon and the sesame seeds.